Advanced Hair and Scalp treatments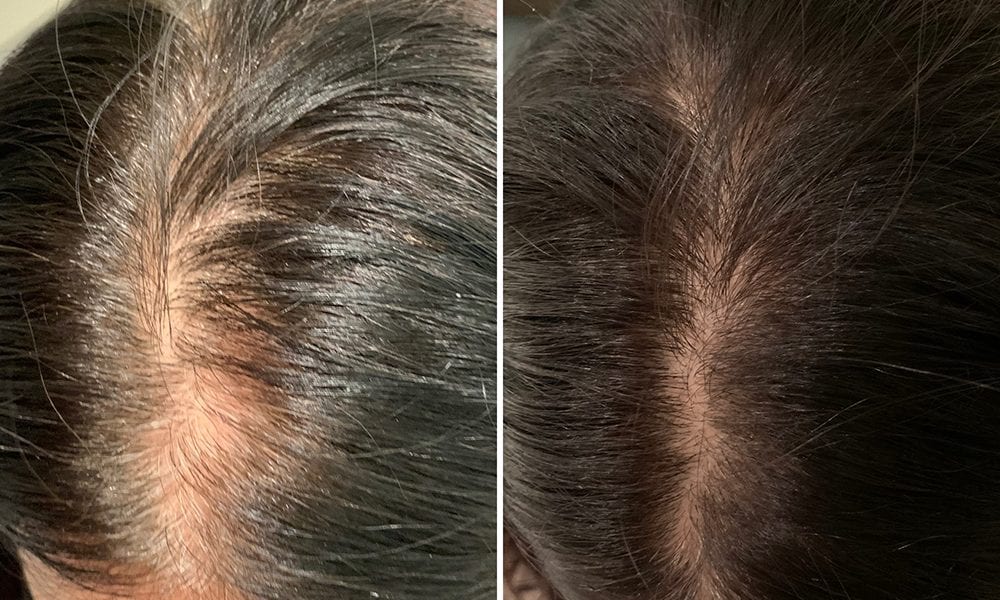 About
AnteAGE Hair Growth Factor Solution was created to address ageing hair follicles and hair loss by employing patented growth factor technology to promote healthy hair.
Stem cells lining the hair follicles are crucial for the production and maintenance of hair. Supplementing with growth factors and active ingredients provides support to these stem cells so that hair can thrive. AQ's advanced formulation works by nourishing hair follicles to a more functional and healthy state with GFs, active ingredients and fruit oils.
The Treatment
A GFIT Treatment – Growth Factor Induced Therapy™ – is the topical delivery system of growth factors to the skin using a Derma Stamp. The Derma Stamp is a tool that introduces vertical microscopic channels into the skin by using micro-fine needles that enhances the penetration of therapeutic active ingredients into the skin. By introducing these channels into the skin it aids in delivering products that help to achieve optimum results from topical application of growth factors.
What does it do?
The DermaStamp in conjunction with the Hair Growth Factor Solution will intensify the benefits and enhance the penetration of growth factor and other skin renewing/therapeutic ingredients into the dermis, so that patients will see faster, more dramatic results than when using the serum or micro needling alone.
Who for?
Anyone who is loosing their hair or noticing their hair is thinning.
The Advanced Hair Complex+ aims to improve the overall condition of the scalp and damaged hair follicles, while trying to increase the circulation of select growth factor proteins found in your healthy hair follicles. This process can allow for a normal hair growth cycle that leads to improved overall hair quality. 
Benefits
Designed to help prevent hair loss
May rejuvenate damaged hair follicles
Aims to improve hair quality and texture
Helps to restore healthy hair growth cycles
Can increase circulation and nutrition to scalp and hair follicles
Unique dual functionality for home-use and professional treatment
Price
£1200 for the treatment package
This includes 5 weekly treatments and a kit which contains treatments for 5 weeks.
(most clients will need at least 2 kits) results are seen after 2-3 months of treatment.