Diamond Polar Radio Frequency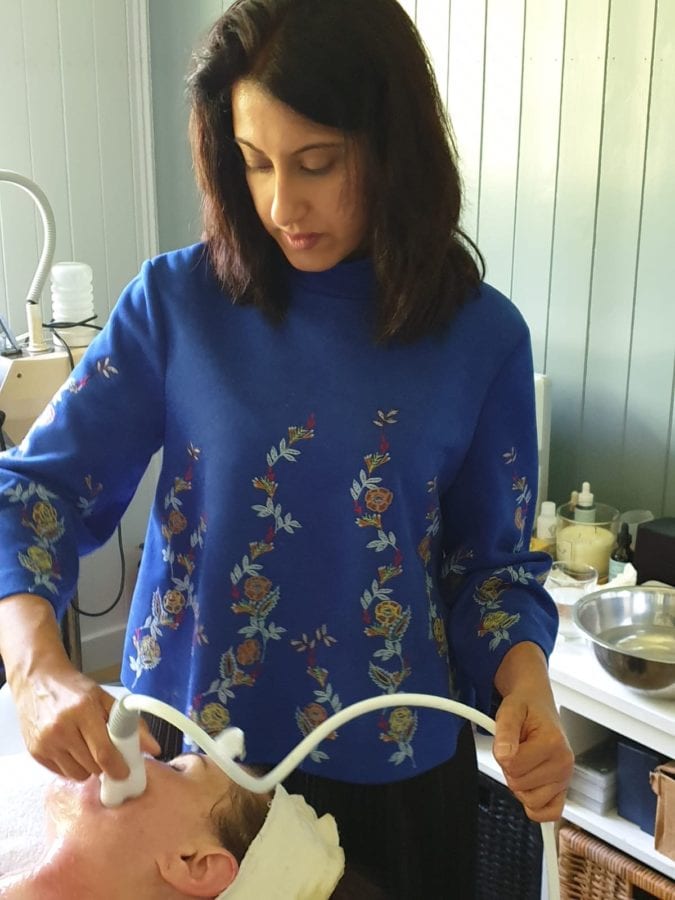 Treatment
Radio-frequency skin tightening is an aesthetic technique that uses radio frequency energy to heat skin with the purpose of stimulating cutaneous collagen, elastin and hyaluronic acid production in order to reduce the appearance of fine lines and loose skin.
What does it do?
A radio frequency facial tightens your skin and refines its contours. It heats up the lower levels of the skin making the collagen fibres within them contract. This has a small but instant shrink-wrapping effect on the face and also stimulates the skin to produce more of its own collagen over the next few weeks.
Who for?
This is a treatment for someone who has noticed a loss of elasticity in their skins -the skin appears more jowly and loose.
Benefits
Radio frequency facials can not only tighten your skin immediately but also give it a longer-term boost by stimulating it to produce more collagen. Because the radio frequency energy is used at a lower intensity during a facial than during a standalone clinical radio frequency treatment, you will need more sessions in order to see a more pronounced result. Radiofrequency facials can also boost your skin's oxygen levels, thus giving dull-looking skin more radiance.
*** Treatments can be enhanced with peels, skin ablation and needling therapies.