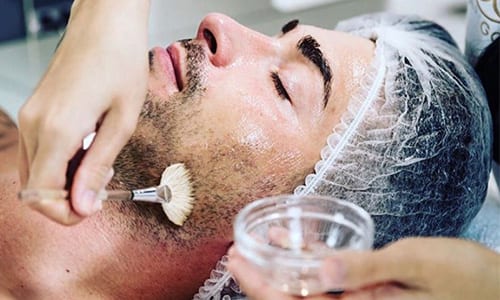 About
AlumierMD Peels are the next generation of clinical exfoliation. They contain unique ingredients which are designed to target your skin concerns whilst resulting in a stronger healthier appearance. With a variety of peels, each with a unique complex of ingredients, we can customise your treatments to target your specific skin concerns and reveal a more radiant, soft and luminous skin.
The Treatment
The Glow Peel is a combination of lactic acid, salicylic and resorcinol, which creates a deep resurfacing treatment with some downtime. The peel is a medium to deep depth peel (depending on the number of layers applied to the skin) so the active ingredients are pulled further into your skin. Active ingredients are pulled deeper into your skin resulting in strengthening your skin cell structure whilst helping to curb your imperfections.
What does it do?
This multipurpose resurfacing medical level peel is effective in minimising the appearance of fine lines, wrinkles and hyperpigmentation issues like age spots, discolouration and uneven skin tone.
Who for?
Dry and dehydrated skins
Sun-damage
Lines and Wrinkles
Pigmentation
Benefits
This formula exfoliates dead skin cells and stimulates cell renewal to improve skin texture. Multiple layers can be applied to increase the depth of the peel. The deeper the peel, the more effective are the results and the longer the downtime.
Price
From £180 including a post procedure kit worth £25
*** Treatments can be enhanced with LED light therapy.