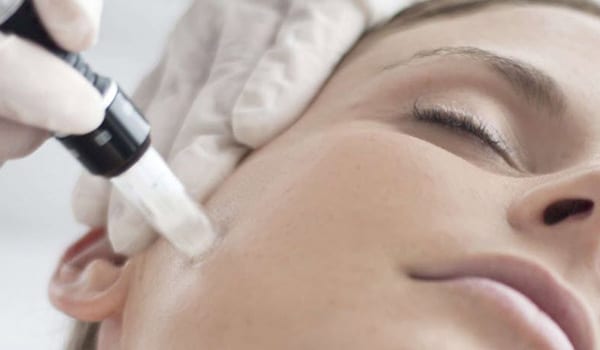 Treatment
This is a motorised meso machine with an automated micro needling system. It vertically pierces the skin to naturally stimulate collagen and elastin.
Each and every session uses a sterile device with hundreds of strategically placed micro-needles attached to it. The beauty of this treatment is, that the length of the needles can range from 0.5mm to 2mm in length depending on areas of the face that are being treated.
What does it do?
The treatment "traumatises the skin in order to heal it" and works by micro-wounding the skin so as to stimulate it into producing extra collagen and elastin.
The platinum pen's automatic vibrating function increases the effectiveness of treatment by increasing absorption of products. During a session, an active topical serum will be applied since absorption rates increase to up to 80% after the procedure has been carried out.
Who for?
Dull and dehydrated skins
Lines and wrinkles
Ageing dry skins
Pigmentation
Acne Scarring
Sun damage
Benefits
Platinum Pen treatments are suitable for maintaining a youthful looking skin as the procedure restores radiance and visibly improves skin elasticity and bounce. The beauty of this treatment is that pharmaceutical vitamins are selected for the clients skin and combined together to make a bespoke cocktail for the individual. This formulation is used within the treatment to target skin concerns more effectively.
As for results, you can expect to see a visible improvement after a course of six sessions, (3-4 weeks apart) with some clients reporting a difference in their skin tone after just one session. The results are increased further when the skin is treated with a peel before the needling treatment.
*** Treatments can be enhanced with a peel to rejuvenate the skin, Radio frequency to tighten the skin or red light therapy to stimulate collagen.