How to Maximise Results and Achieve Healthy Aging with Skincare Treatments
Finding the right skincare products and treatments is essential in caring for ageing skin and ensuring your skin's everyday health. We've put together some tips on how to get the most out of your anti-ageing skincare routine, helping you ensure long-term satisfaction as well as the overall good health of your skin. 
Read these carefully curated tips below, or get in touch with us today to find out more about our treatments or to book your next treatment. 
What to expect from anti-ageing treatments
Expect Regular Treatments
If you are looking to maximise and maintain the results from your anti-ageing treatments, multiple treatments at regular intervals are essential. Multiple treatments allow the full effect to be seen over time, making the results more apparent and ensuring they last longer. 
Don't Expect Immediate Results
Anti-ageing treatments are not a quick fix. Treatments often require some time before results are visible, with some requiring multiple sessions before noticeable changes. Understanding the various treatments and what one can expect from them can give you an idea of what to expect, helping you manage your long-term expectations and ensuring your satisfaction throughout your anti-ageing skincare journey. 
Have a Budget in Mind
Regular skincare treatments can be expensive, so having a budget is essential when planning your anti-ageing routine. There is a wide variety of products and treatments available within all types of budgets, each boasting a wide array of benefits for your skin. 
Purchasing products and choosing treatments within your allocated budget will allow you to comfortably maintain your skincare routine, as well as the desired results, in the long term. 
Maintain a Skincare Routine at Home
In addition to receiving regular treatments, following a healthy skincare routine at home is essential in ensuring the long-term success of your anti-ageing routine, as well as maintaining the overall health of your skin. 
Using certain products such as exfoliators, masks, vitamin C and retinoids are sure to boost your anti-ageing regime and speed up your overall results. It is also essential to follow the directions and instructions of the products, as some products can cause harm if too much is applied. 
Consider Downtime
Downtime is another essential consideration when undergoing anti-ageing treatments. Redness, puffiness, and other mild side-effects may occur following treatment and may vary in their duration. 
We recommend scheduling treatments with downtime in mind, avoiding scheduling treatments on days of important events to ensure your complete satisfaction and that you look your best. 
Seek Specialist Advice
Seeking specialist advice about the best treatments and home skincare products will help you identify the best solutions for you based on your goals, budget, and skin type. 
This tailored advice will help you find a personalised anti-ageing skincare regime that suits you and that enables you to address the signs of ageing as effectively as possible. 
No matter your skin type, your anti-ageing goals, or your budget, the skincare experts at Smita London will help you discover a suitable skincare routine that leaves you looking and feeling fantastic.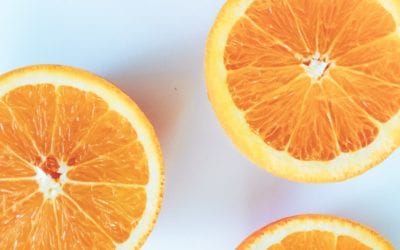 Vitamin C (L'ascorbic Acid) FAQsOne of the most crucial products to one's skincare routine is Vitamin C (L'ascorbic acid). So here's everything you need to know about L'ascorbic Acid from how it works to why and how you should be using it. Vitamin C (L'ascorbic Acid)...
read more